Polish Cultural Club of Greater Hartford, Inc.
Proudly Presents Our
36th Annual
Szopka Festival & Competition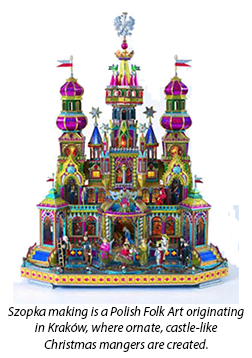 Sunday - November 27, 2016
9:30 a.m. - 3:00 p.m.
Polish National Home
60 Charter Oak Avenue
Hartford, Connecticut
Free Admission and Parking
Handicapped Accessible
A Polish Buffet will be available for purchase at the Polish National Home Dining Room from 11:00 a.m. to 5:00 p.m.
Featuring Many Fine Craftsmen & Vendors
Polish Imports and Pottery ~ Vintage Jewelry ~ Holiday Items ~ Arts and Crafts ~ Books and Cards ~ "Country Kitchen", Including Kielbasa and Pierogi ~ Photos with Święty Mikołaj (Polish Santa Claus) ~ "Coffee Bar" with Polish Pastries ~ Children's Szopka Coloring Page Competition With Cash Awards
SZOPKA COMPETITION AND AWARDS
Rules and Application can be downloaded or printed from the links below.
For further information, contact Ed Farley at 860.225.5204 For Szopka making information, contact Marek Czarnecki at 203.238.7553 or marekstudio4b@hotmail.com
Proceeds benefit the Jennie Marconi-Javorski Scholarship Fund.
Click here for the printable Szopka flyer
Click here for the Szopka rules
Click here for the Szopka application
Click here for the children's Szopka coloring page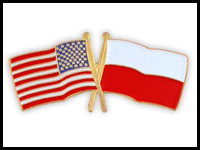 Club members receive the Club newsletter as well as the quarterly national publication.
Meetings, events, and programs are scheduled throughout the year.
Guests are always welcome.